_______________________________________________________________
KIDSTOWN: SUNDAYS – 9:00AM SMALL GROUPS – 10AM WORSHIP
WEDNESDAYS: – 7:00PM PIONEER CLUBS.
All children's classes and worship are held in the KIDSTOWN area, in the Educational Building.
Worship in KidsTown, includes: Music, crafts, Bible Study, games and more… Our goal is to make this an enjoyable, educational time for the children.
KidsCircus for ages K5-3rd graders opening soon. More information will be provided at a later date.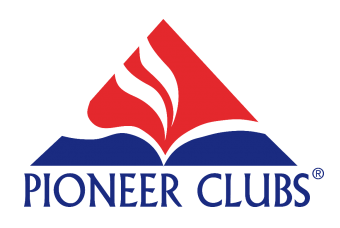 Wednesday 7:00pm in Kidstown: PIONEER CLUBS help kids make Christ Lord in every aspect of life, grow socially, physically, intellectually, emotionally and spiritually. This is accomplished through skill-building activities, projects, games, singing, Scripture memory and Bible study. Kids have fun as they learn in Kidstown theatre.
_______________________________________________________________
Our Kidstown Pastor and His Wife:
Rev. Gator Collins and Ms. Becky
They are dedicated and energetic. They fully invest in children's lives. The literature that is presented during their learning and worship time is geared for the ages of the children. This caring couple minister to the needs of children, on and off campus. Children quickly and easily relate to the Collins'.
Rev. Larry "Gator" Collins, Children's Director kidtowngator@gmail.com
_______________________________________________________________
What is the Process For Dropping Off My Child?
You are able to drop your children off in our secure facility while you attend Bible study and Worship Service.
When dropping off children, parents need to check them in. First time visitors will be asked to provide volunteers with pertinent information about their child(ren). For infants, this includes their sleep needs, eating schedule, and ways they find comfort.
Note: Please have your child's name on items that you bring with you; visible on an identifying tag .
Nursery, as well as preschool and school age children will be checked in using the Planning Center Check-In System. The code given to the parents at check-in matches the child's label code. During check-out, parents show the code to the teacher. The check-in system is in place for children's safety.
Check-in is simple, enter your phone number in the ipad located at the Kidstown Check-in Station. For your convenience of checking in before entering the building, download the Church Center App.
To install Planning Center Church Center App for Kids Check-in, click this link for apple products.
1. Open app, click Dinsmore Baptist Church logo.
2. Fill in your information.
3. Click the Check-in logo at the bottom right corner of the app home page.
4. Check the box by the children's names who are attending, click check-in tab.
5. A QR code will appear, scan it at the Kidstown check-in station.
6. Labels will automatically print, pick up your child's label.
After the initial setup of Church Center App, checking your child in is simple. If you have any questions, email info@dbcjax.com. Church Center App for Android Link.
_______________________________________________________________
Pre-School Children's Program Information
Nursery-K5 care is provided Sundays beginning at 8:45am and ending at 11am. This allows you the time to worship while your children have a program that is designed specifically for them. Wednesday evenings, Nursery-K5 children may be taken to the Nursery area as early as 6:50pm.
_______________________________________________________________
School Aged Children's Program Information
All children will be checked in using the Planning Center Check-in System. Children will be checked out using the matching code issued to parent and child. Children are to be checked out in the same area they were checked in, in the Kidstown building.
The Gospel Project For Kids – kids Bible Study – is a curriculum suited just for school aged children. It is a curriculum that children can relate to. Your children may be dropped off as early as 8:45am…classes begin at 9:00am.
There is free time for the kids from 9:45am – 10:00am. Your child is able to play games such as air hockey, mini basketball, foosball, ping pong, as well as electronics, before Kidstown starts.
During the 10:00am worship hour, we have Kidstown Children's Worship for 1st-6th graders. Your children may be dropped off as early as 9:45am.
_______________________________________________________________
VBS Information
VBS at Dinsmore Baptist is opened to children that have completed K4-6th grade. (Have to have completed K4 or be 5 years of age)
Worship Rally

Bible Study

For further information contact Loretta Gregory/Church Office 904-764-3268 or email info@dbcjax.com.
_______________________________________________________________
If further KidsTown information is needed, please contact the church office.
Volunteer to work with 1st-6th Graders. Serve one Sunday morning per month in Kidstown. The future of our church are the children. Be an example by serving. You'll be glad you did.
One hour per month can make a lasting impression in the life of a child.