Pray for churches across America and pray for our country's leaders
Sundays 10am Corporate Worship in our Family Life Center. Hear the message live, in person. The Message this Sunday will be presented by Dr. Winson Butler – "Be The One – Or Daddy Lessons."
Kidstown will resume services at 10am June 21.
Nursery will be provided for Sundays 10am and Wednesdays 7pm services.
Corporate Worship Guidelines: There will be no Sunday School. Social distancing for all services is still in effect.
Families sit together 6 feet from others sharing the same row. Welcome Team will be glad to assist.
Bulletins are available during all services. If you cannot attend services, bulletins and announcements may be viewed on Dinsmore Baptist Church Facebook page. Bulletins may also be provided by request through email (info@dbcjax.com).
When Worship Service ends, exit using safe distancing guidelines–6 feet in every direction from others. As you exit, container(s) are available at the doors for financial contributions. Other available giving options are: Online links (Website and Facebook) and Text-To-Give 904-490-7646 GENERAL.
Facemasks are optional.
FACEBOOK – SUNDAY NiTE SEMi-LiVE – 6pm. Contact Dr. Butler for Sunday Evening Bible Study viewing information.
Wednesday Bible Study in our Sanctuary 7pm: Message presented by Dr. Winson Butler – "Promises, Promises, Promises"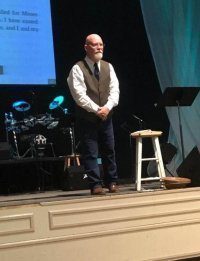 Dr. Winson Butler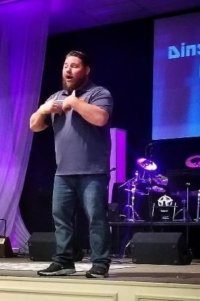 Rev. Brian Butler