KIDSTOWN ACTIVITIES ARE 10AM SUNDAYS, 7PM WEDNESDAYS IN KIDSTOWN.
Rev. Larry "Gator" Collins, Children's Director kidtowngator@gmail.com
1st-6th Graders Events/Activities
Worship for kids is in KidsTown, upstairs in our Educational Building each Sundays at 10am. Music, crafts, and wonderful Bible Study make this an enjoyable, educational time for the children.
Schedule of Activities Coming Soon…
Wednesday at 7pm in Kidstown – fun as you learn – upstairs in Kidstown.
KidsCircus for ages K5-3rd graders Sundays 10am. Bring you kids so they can enjoy the fun.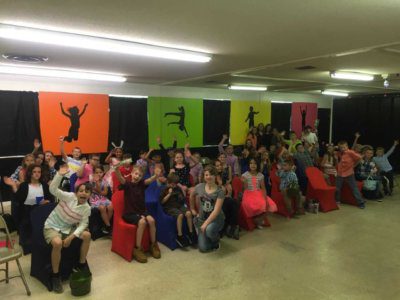 If further KidsTown information is needed, please contact the church office.
Volunteer to work with 1st-6th Graders. Serve one Sunday morning service per month in Kidstown. The future of our church is the children. Be an example by serving. You'll be glad you did.
One hour per month can make a lasting impression in the life of a child.